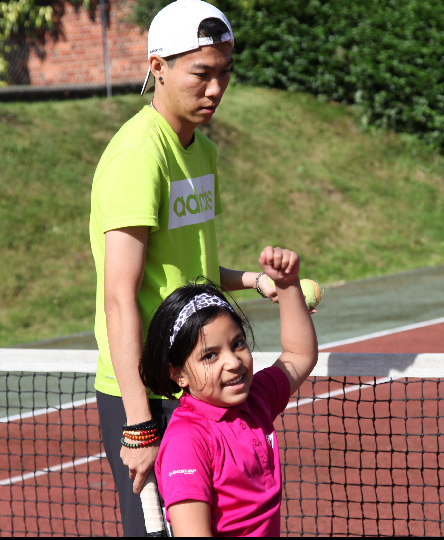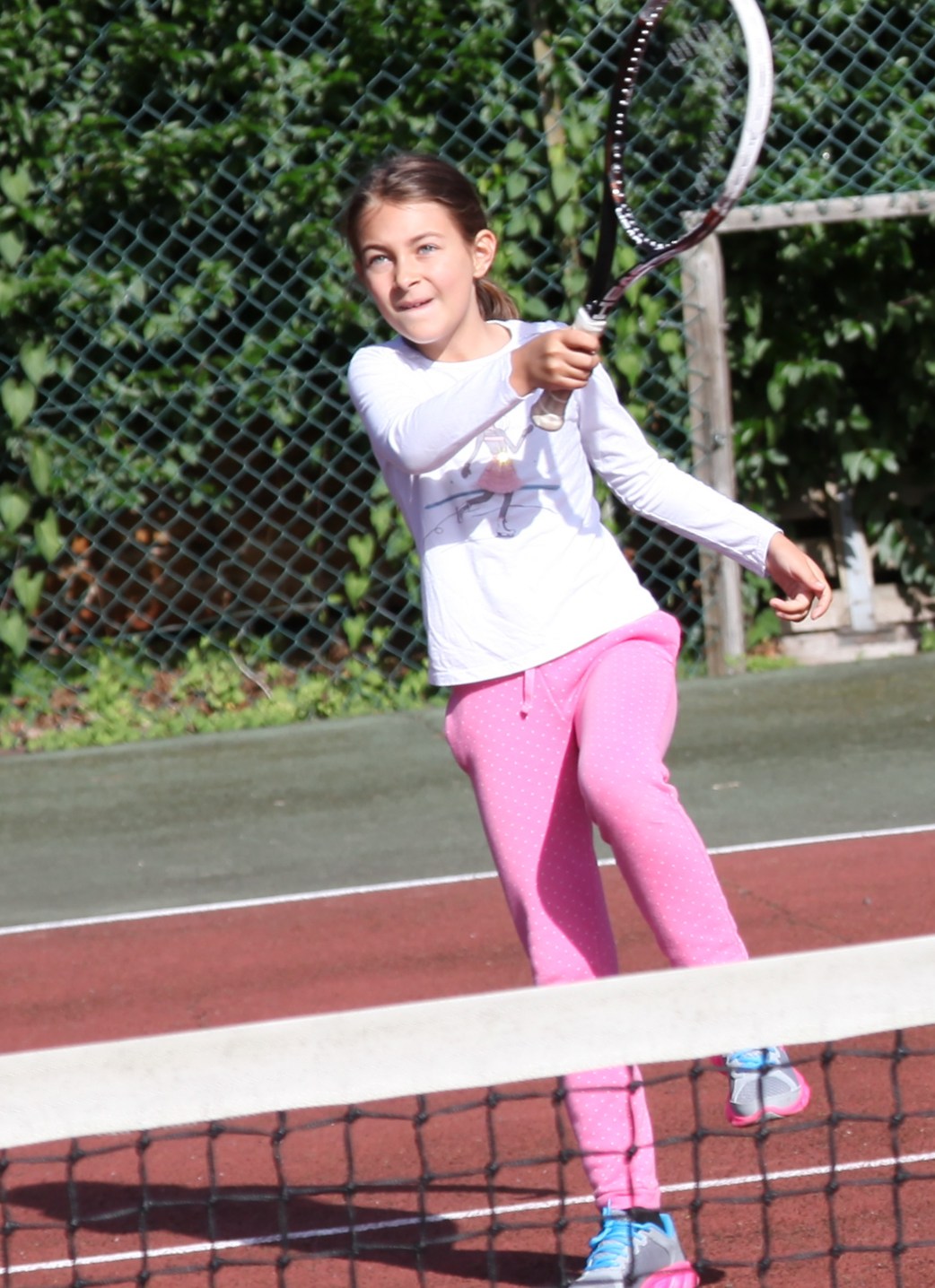 Mini Tennis Green is the final stage in the mini tennis structure. Players move onto Mini Green coaching at the age of 10.
At this stage they will use:
25-26 inch rackets
mini green tennis balls which are bouncier and quicker than orange balls but still softer than the full yellow tennis ball.
a full singles tennis court.
Throughout the mini structure, the plyers skill and passion for tennis will have increased a great deal, therefore there will be an option to progress to the Activeace Academy or other full tennis groups according to their rate of improvement and their age.
Prices for tennis coaching in Nottingham & West Bridgford
 
Pay & Play
Monthly
Multi-court
 
All Venues
Bridgford & Activeace Arena
All Venues
Adults
£8.50
£22.50
£35.00
Juniors 11-18
£8.50
£22.50
£35.00
Children 5-11
£8.50
£22.50
£28.50
Tots Under 5s
£6.50
£18.50
N/A
Individual lessons from 

 (court not included, but is discounted to £5)

£15.00 

 +£5

 
N/A
Read more: Coaching Session Charges
Tennis Coaching Timetable at Nottingham's Activeace Arena
 
Age Group
Day
Time
Venue
Juniors
Tots (3-4)
Sunday
9-10am
Activeace Arena
Mini Red (5-7)
Sunday
9-10am
Activeace Arena
Mini-Orange (8-9)
Sunday
10-11am
Activeace Arena
 
 
 
 
 
Adults
 
 
 
 
Advanced 
Wednesday
6.30-8pm
Activeace Arena
Beginners & Improvers 
Sunday
10 - 11am
Activeace Arena
To discuss your child's tennis programme or to make a booking call or email the office at Activeace Arena, Nottingham.
Multicourt Tennis Lessons.
Mini Green Tennis Coaching is also available at Nottingham's Vernon Park and at Bridgford Park in West Bridgford.