Published: 11 May 2022

Hits: 119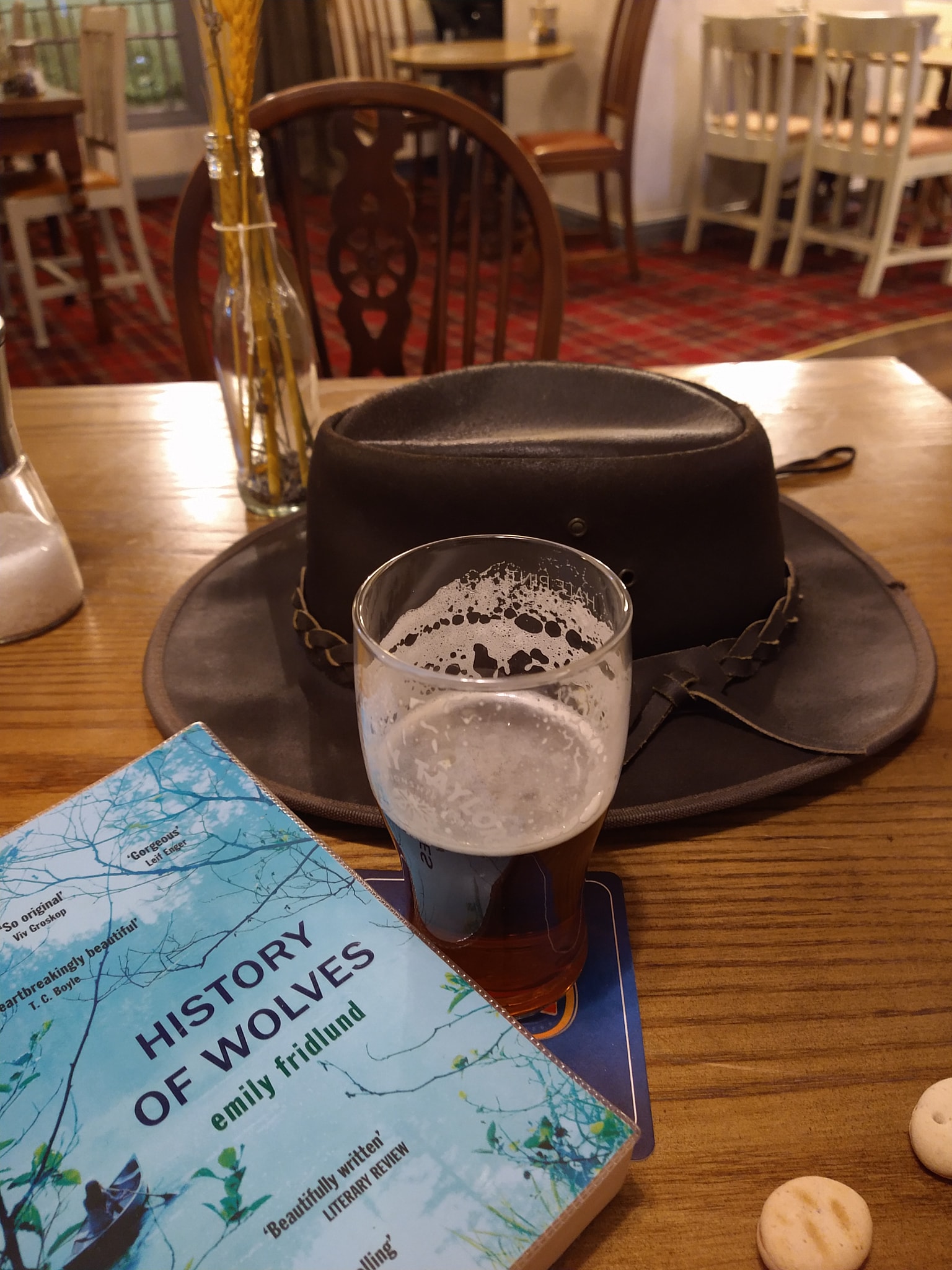 "Red Raven" from Hawkshead Brewery in the Red Lion.
"Last night then Max, what have you made of it overall?"
"It's certainly better than being dragged around Ambleside most of the day"
Max had clearly misunderstood my meaning but I was distracted by the implied criticism of his response. "Ambleside was a disappointment I admit Max but i had thought that a bus trip and a potter around town would be a gentle and fitting end to an otherwise somewhat rigorous schedule".
"Yes..." said Max, "I recall you venturing that opinion during our discussions upon the itinerary this morning."
"I didn't think we had discussed it Max."
"Quite" said Max rather sourly.
"Ah. I see. I had thought Max, that you had made your feelings clear early in the day by biting the hand that feeds you and spitting out the paracetamol."
"The hand that feeds me? The hand that feeds me? Good grief it might well be the hand that feeds me but this morning, when I had barely finished breakfast, it was the hand that was pushing tablets down the back of my throat, without so much as a by your leave, kiss my elbow or anything. Forgive me if in my confusion I tried to repel what can only be considered an assault upon my person and my dignity."
"And the result, you ungrateful mutt, was that you limped around Ambleside like an arthritic geriatric."
"I am surely arthritic and geriatric", said Max "but I am not, I think, a mutt."
"No offence Max but technically I think you will find, that in point of fact, a 'mutt', is exactly what you are."
"And dragging an arthritic, elderly 'mutt', clearly in pain, around the streets of Ambleside is, you think, acceptable?" said Max.
Max I felt had clearly lost the plot and I tried to steer him back toward the original intent of my enquiry. "Max, Max, what I was trying to ascertain was what, in retrospect, you thought of the holiday, our rural sojourn, our first visit to the lakes for many a year."
"It might have been better if the pubs opened once in while....and there were more biscuits...."
"There were more biscuits Max than you could shake a stick at but I meant our walks, the stunning scenery our cosy hideaway?"
"Oh that?&ldquot;
"Yes that Max."
"It was alright." said Max.
Written by Clifford W Fulford