Published: 19 September 2019

Hits: 1705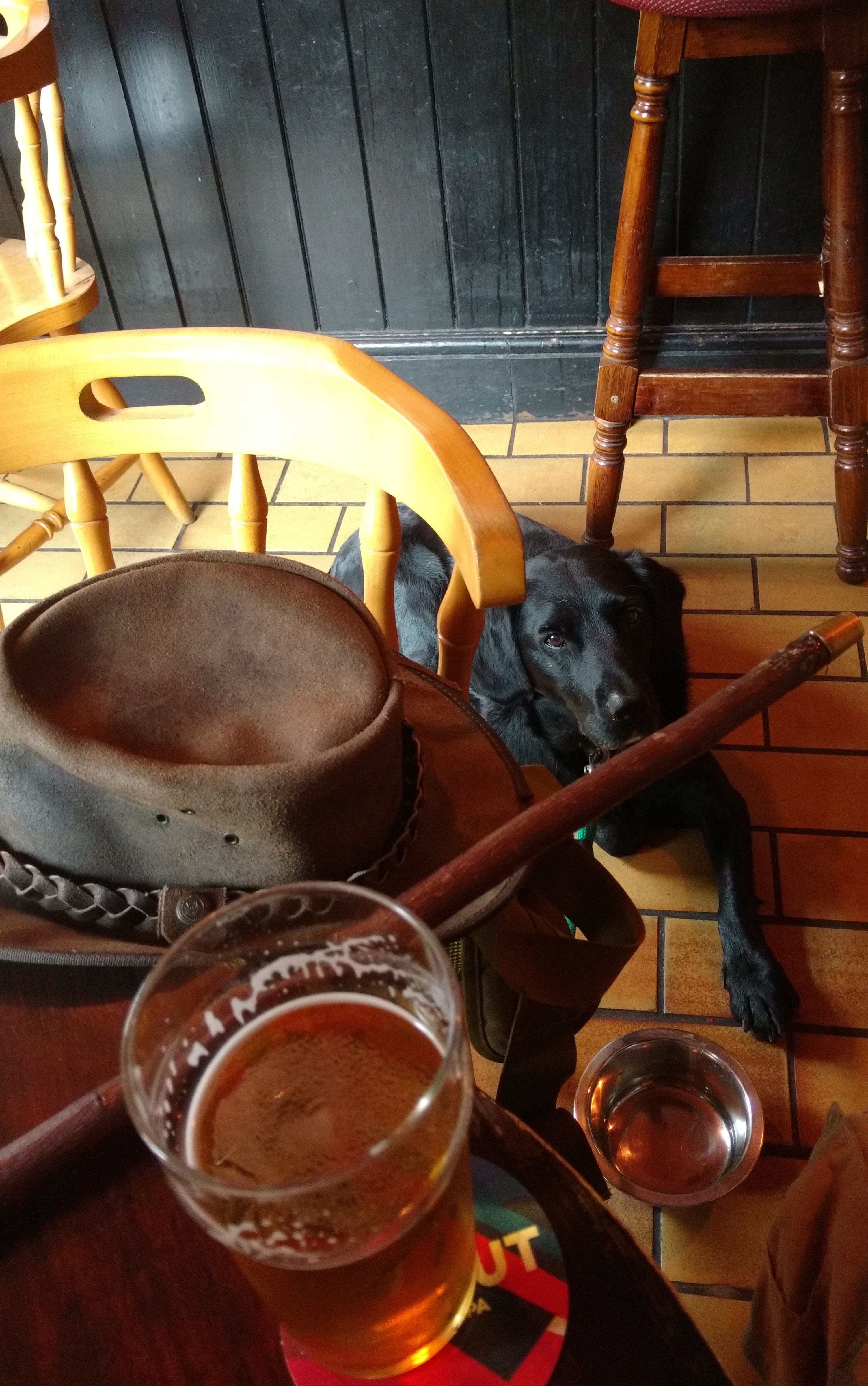 Citra in the Billy. Good beer in a splendid pub.
Max is content at last, he refused to come in to 'Ultimate Outdoor' and whined in 'Blacks'.
"No I didn't" said Max, "I merely pointed out that waiting for someone to select a pair of shoes is one of God's trials, designed to expose the godly and the ungodly, a test of the which, as a bloke who has had occasion to accompany women engaged in a similar activity, you should be fully cognisant".
"Ah but that test Max, includes being pressed to express not only an opini on but ultimately a choice. A choice which surely will be rejected with scorn or incredulity, as being unhelpful, mean, inappropriate or even downright hurtful. Whereas all you were required to do, was to lie quietly and raise an eyebrow at the prices."
"Whatever."said Max "I think that is a uniquely human problem upon which I am reluctant to comment but I do suggest, if you truly believe that I am whining, that you take remedial action by way of the giving of biscuits and failing that, going home".
"You don't want to see the art exhibition?"
"I think you already took an executive decision on that one, when you left me tied to the table leg while you looked around."said Max.
Written by Clifford W Fulford