Published: 20 October 2020

Hits: 1107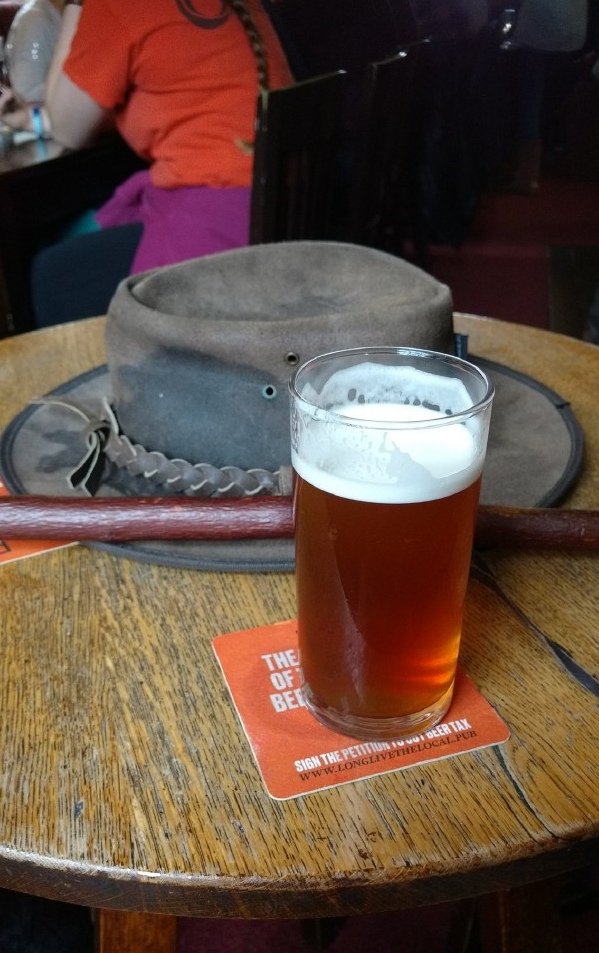 Turning into a cracking old fashioned walk this. Now supping Bass in the King's Head, Sutton Bonnington after Abbot in the Rose and Crown at Zouch.
Proper village pub. Very full on a Sunday afternoon, as it should be. Huge plates of food being delivered through the crowded bar by a happy publican and staff dressed like the customers, no branded T shirts here.
Most folks seem to know each other, everyone's talking one to another, a constant convivial hubbub of multiple conversations, but none of the loudness of Bridgford, none of the striving to be raucous, no groups trying to impose their identity and presence on the room.
Back at the Rose &Crown turns out I was so lucky to be at there the day before it was to close for 3 weeks for ruinavations. It was quieter on the return visit and I was able to chat to the landlady about the changes and to the bar maid about the possibility of buying eggs. Left Max in the bar while I went to fetch the car. It was so easy to settle in there. If I came back tomorrow I'm sure they would recognise me, ask me if I liked the eggs.
"Not like the bloody Strat where they still don't know me from Adam after 19 years."
"Who's Adam" said Max "I have to say I don't know you, from Adam either. Not unless you mean that whining philanderer on the Archers, I know you from him, mainly because he's a fictional character".
"No Max it's an expression, a reference to the first of the human species, as portrayed in the Holy Bible."
"I"m not that old" said Max, "I"m only 84 (and a bit),for all I know, you might be just like that Adam."
"I suspect Max, that that Adam may be fictional too."
"Yes,"said Max, "being fictional does seem to be very common, I do sometimes wonder if you are entirely real."
Written by Clifford W Fulford