Published: 11 January 2021

Hits: 1296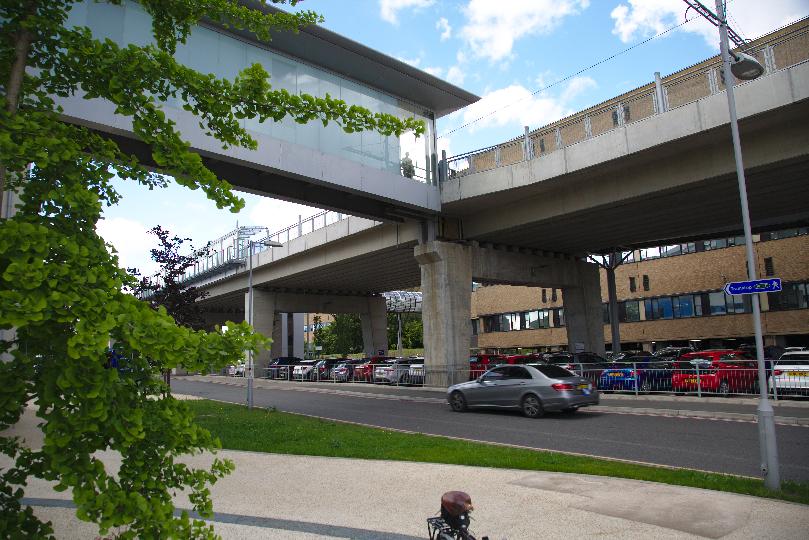 Workforce crisis leaves the NHS teetering on the brink
"The NHS workforce shortage is forcing staff to work long hours with no breaks, and go lengthy spells without eating, drinking, sitting down or using the toilet. And when they are that hungry, exhausted and overstretched, they make mistakes.
This crisis comes after a year that, judged by any standards, was one of the worst in the history of the NHS. During a decade of decline, all the key indicators in the health service worsened, with more than 4.5 million patients now on waiting lists for treatment – more than ever before."#1
NHS winter crisis officially worst on record....
"Heroic" NHS staff weathered the worst winter on record as official figures reveal patient waiting times, bed shortages and ambulance queues hit unprecedented levels.
Hospitals are performing worse than ever before and are 'stretched to breaking point', a raft of damning statistics have today revealed.
Just 81 per cent of A&E patients were treated within the target four hours in November, with nearly 360,000 waiting longer and 1,112 facing delays of 12 hours or more.
Hospital beds are so full – only five out of every 100 are free overnight – that doctors and nurses just don't have any space to admit new patients.
Meanwhile, a record number of people were rushed to hospital in an ambulance in November (743,824), with almost 25,000 turning up every day."#2
I could go on picking out quotes for almost every year of the last twenty, because these of course are not about this year, the year of the Covid-19 crisis but from the winters of 2019/20 and 2018/19.
Now take a look at this quote from Public Health England issued just a few days ago.
"In week 53 2020, no statistically significant excess all-cause mortality by week of death was observed overall in England through the EuroMOMO algorithm. In the devolved administrations, no statistically significant excess all-cause mortality for all ages was observed for Wales or Northern Ireland in week 53. Statistically significant excess mortality was observed in Scotland for week 50. age group and sub-nationally (all ages) in London after correcting GRO disaggregate data for reporting delay with the standardised EuroMOMO algorithm"#3
The figures have since been revised to show some excess deaths in England for week 53 but the point remains the same. While the media focuses on the high number of total deaths where covid appears on the death certificate, a figure which looks terribly frightening, the excess deaths has peaked at under 50% of the anticipated deaths, nowhere near the figures we were seeing back in the Spring of 2020 when deaths where over 100% greater than expected. Doesn't this go some way to explain the decline in publicly demonstrated conformity to the "lock down rules".
The reality is that there is a huge discontinuity between the hysteria being pedalled by government and media and most people's every day experience of the pandemic.
Last year like many others I was terrified of exposure to coronavirus. At age 68, with a history of heart disease and low blood oxygen saturation levels, it seemed to me that I would only need to be within spitting distance of a covid carrier to find that my days were numbered.
Forced back to the shops by the impossibility of finding delivery slots on line, it slowly became clear that despite the vague meanderings of other shoppers, the failure to obey floor markings, the disinterest of the staff, the wearing of masks under the nose by specticle wearers, who found that in the cold weather they could no longer see indoors when wearing a mask, and the necessity to use touch pad technology, I wasn't croaking my last within ten to fourteen days of each visit, just struggling with massive anxiety unrelieved by human interaction.
I know a lot of generally vulnerable people tangently through my active membership of the U3A and not a soul has become ill. I have neices that have worked in schools throughout and neither they, their partners nor their children have succumbed to "the" virus nor, presumably due to the incessant hand washing and antisocial distancing, to any other virus or at least if they have, they have not become ill. The only people I know directly impacted by Covid are the office staff of a factory where I work to support IT systems. All of them tested positive within 3 days of each other, all of them were back at work within 10 days. Despite sharing the same tea room and the same toilet facilities, non of the shop floor staff have had any related symptoms.
I'm not denying that covid exists. I'm not saying no one has been ill, clearly many have, among the elderly particularly many have died. Tommorrow I might run out of luck, loose my sense of smell and start my journey to the incinerator but my experience so far, in no way matches the cataclysmic picture being painted.
All of my close but small social network think that they may have had Covid early on, before we knew it was to be deemed an international crisis, but non of them can be sure because they weren't tested when they were ill and antibody tests continue to be unavailable.
Much of what is happening here is, it seems to me, repeating the errors of the past. The problem is not so much covid as that the Health Service needs to be integrated with social care. Capacity, in beds, doctors, nurses, auxillary staff, research and theraputics needs to be radically increased. There needs to be emergency planning and spare capacity. There needs to be proper specialist units, quarantine facilities and local provision. There needs to be attention and resources given over to public health, diet, sports provision and open public spaces. And given that fear is so rampant and politicians and press are keen to highten the rhetoric of crisis, isn't this the perfect opportunity for Starmer and the Labour leadership to turn the debate to these real issues and campaign for major change. This is a time when everyone can see that governments can find the cash to spend on anything they want given the will. This is not the time to try and turn members of the public against each other nor the time to join the queue of those advocating more autocratic powers and economic lockdown for all but the largest international corporates nor is it the time to be accepting of long term austerity and the destruction of public services. I don't expect Starmer to defend socialism but he at least could show some leadership in advocating the rebuilding of an effective NHS, and promoting the wellbeing of all.
1.
The Guardian 21st January 2020
2.
The Independant - 16th March 2018.
3. All-Cause Mortality Surveillance
7 January 2021 – Week 1 report (up to week 53 data)
Written by Clifford W Fulford