Published: 13 March 2021

Hits: 783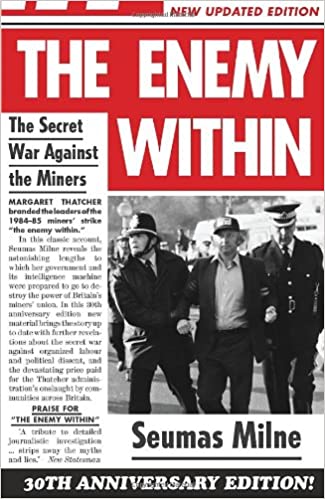 Incredibly detailed research into the Miners Strike and subsequent malign allegations made against Scargill in the press and on the Cook Report on TV. In a sense the book is uneeded because all the allegations were proved false in court but it does expose the extent of the dirty tricks played on the public by the media in the cause of crushing the British Trades Union movement.
I have long been a critic of Scargill and his tactics of 1984/85 primarily because even at the time I could see they would lead to defeat. I attended meetings when Scargill was on the stump in London demanding that the working class get off their knees and smash Thatchers government. It always seemed to me that if the dispute were to be won it needed much tighter focus and a way had to be found to bring the Nottinghamshire miners on board.
The book does demonstrate however how close to success the miners came in extremely difficult circumstances and argues that Scargill really didn't have a choice as to rejecting a national ballot. I don't think Milne does such a good job on that one. It's impossible I think to argue that the tactics were right when they led to such a crushing defeat, not only for the miners but whole trade union movement. One of the many depressing aspects of the affair is the way in which even after it was known that shallow and irresponsible journalism by Cook et al had led to the repeated publication of falsehoods, the self congratulatory media gathered round and handed out awards to each other for outstanding journalism.
Written by Clifford W Fulford