Published: 15 July 2021

Hits: 541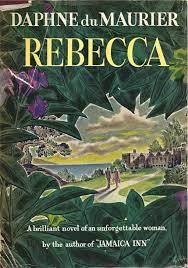 Rebecca was a character much loved by my sister, she even named her daughter in her favour and I was surprised to discover when called upon to read it by the U3A book group, that I had never actually read the book nor, I think, had I seen the film. Reading it then for the first time I was enthralled throughout.
I would imagine that if written today it would be quite hard to get "Rebecca" published. Three years ago Olivia Laing, in a peice for the Guardian, was already staggering toward the current dominance of identity politics in any viewpoint. Laing's is a brilliant article and well worth reading but in the end I had to disagree.
Du Maurier I am sure intends that the reader should be aware of the moral questions raised by the new Mrs de Winter's complicity in murder but I am equally convinced that she did view Rebecca as at least misandrist, possibly misanthropic (Rebecca in the end even betrays the loyalty and trust of Mrs Danvers) and demonstrably evil.
Neither the torture of animals, nor the provocation to murder, served any purpose other than to gratify Rebecca's hatred of the other. If I were to follow Laing's line of thinking, I would have to suspect that it is De Maurier's projection of her own insecurities on those possessed of Rebecca's aplomb.
Written by Clifford W Fulford