Published: 18 November 2020

Hits: 1249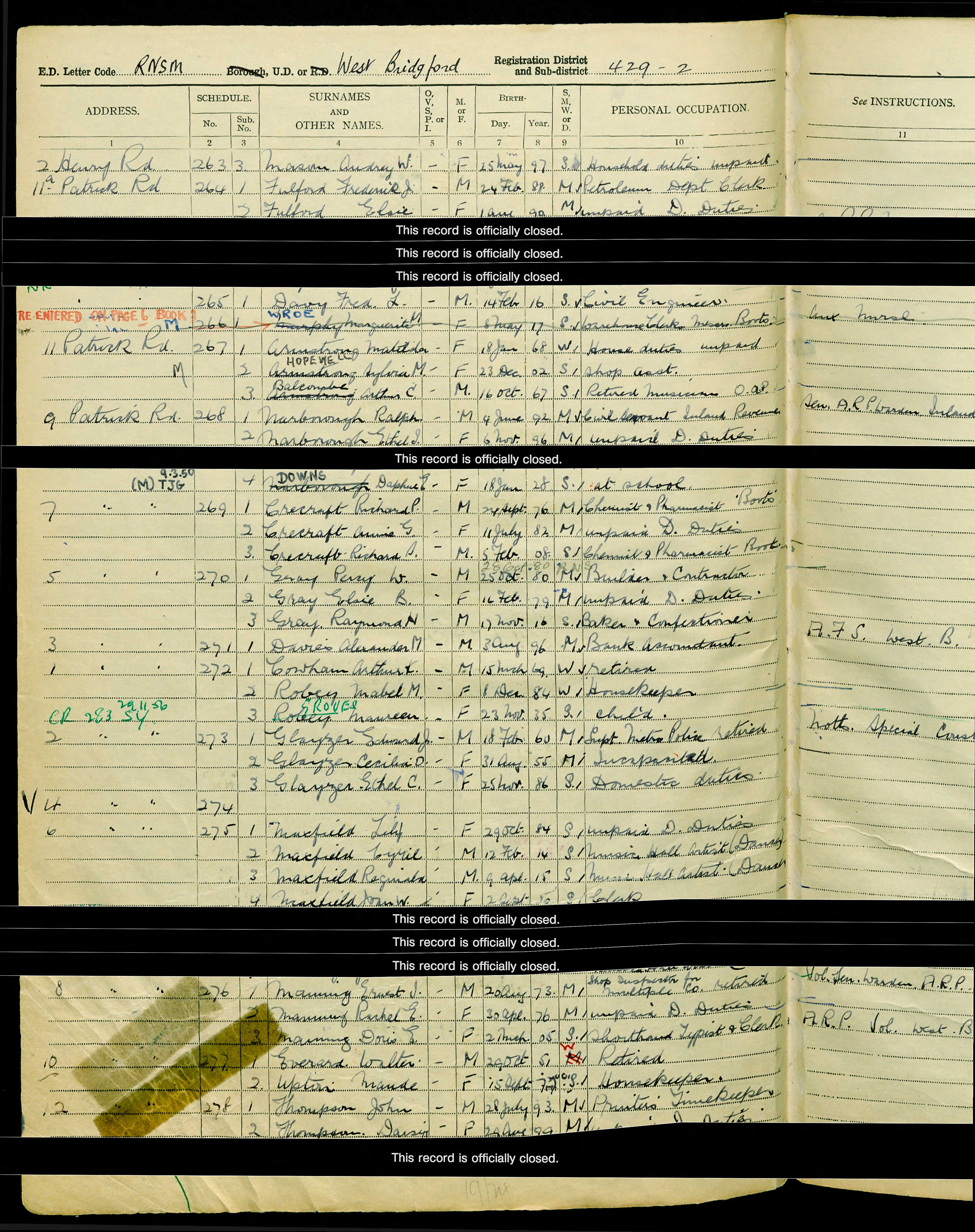 And here is the record of Grandpa Fulford and Nana on that same October day in 1930. Frederick is described as a "Petroleum Dept. Clerk" which is a completely new information to me and Elsie performs "Unpaid D. Duties.".
Again there are three redacted entries under Elsie's registration which will be Dorothy, Wesley and Betty. I wonder if there is a way of notifying the Register that they are dead?
Written by Clifford W Fulford