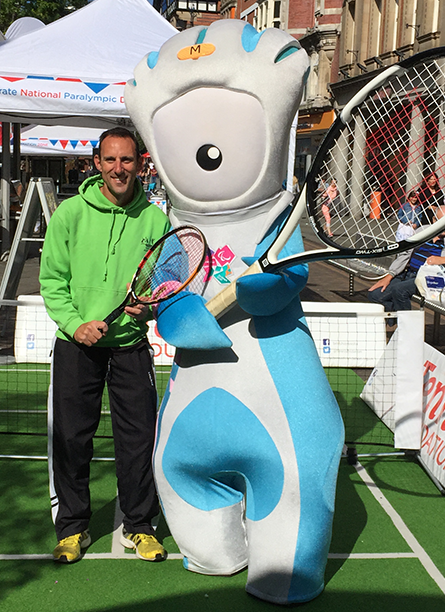 Martyn Jones is the director of Activeace, he is extremely passionate about sport and loves to teach young people, which is why he started Activevace.
Martyn has a diploma in Sports Psychology, has attained The Lawn Tennis Association CCA Development, DCA Coaching and ECA Performance Coaching awards and has attained an NVQ level 1 and 2 in Leisure.
Martyn began his coaching career at the young age of 13 working under the mentor-ship of a head coach at his local park courts.
In later years he gained his swimming teaching qualification although not liking water did cause some concern to a future career.
As a tennis coach he received "Coach of the Year" award for Nottingham in 2006.
Fun facts about Martyn:
His favourite time of year is Summer
When he was growing up he wanted to be a singer
He can do 519 edgy uppies on the racket in a row
His favourite foods are pizza and chinese
His favourite TV shows are Revenge and The Apprentice
He is a huge fan of Liverpool FC
He hates housework and gardening
His life ambition is to complete a sky dive